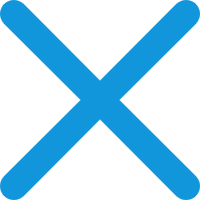 详细
左右对照
中文百科
Wiki百科
英文搜索 This is the opening chapter of the novel.

此开卷第一回也.


"In writing this story of the Stone the author wanted to record certain of his past dreams and illusions, but he tried to hide the true facts of his experience by using the allegory of the jade of ""spiritual Understanding."" "

"作者自云:因曾历过一番梦幻之后,故将真事隐去,而借""通灵""之说撰此<<石头记>>一书也."


In this busy, dusty world, having accomplished nothing, I suddenly recalled all the girls I had known, considering each in turn, and it dawned on me that all of them surpassed me in behaviour and understanding

今风尘碌碌,一事无成,忽念及当日所有之女子,一一细考较去,觉其行止见识,皆出于我之上.


that I, shameful to say, for all my masculine dignity, fell short of the gentler sex.

何我堂堂须眉,诚不若彼裙钗哉?实愧则有余


But since this could never be remedied, it was no use regretting it. There was really nothing to be done.

悔又无益之大无可如何之日也


I decided then to make known to all how I, though dressed in silks and delicately nurtured thanks to the Imperial favour and my ancestors′ virtue, had nevertheless ignored the kindly guidance of my elders as well as the good advice of teachers and friends, with the result that I had wasted half my life and not acquired a single skill.

当此,则自欲将已往所赖天恩祖德,锦衣纨绔之时,饫甘餍肥之日,背父兄教育之恩,负师友规谈之德,以至今日一技无成,半生潦倒之罪,编述一集,以告天下人。


But no matter how unforgivable my crimes, I must not let all the lovely girls I have known pass into oblivion through my wickedness or my desire to hide my shortcomings.

我之罪固不免,然闺阁中本自历历有人,万不可因我之不肖,自护己短,一并使其泯灭也.


Indeed, the morning breeze, the dew of night, the willows by my steps and the flowers in my courtyard inspire me to wield my brush.

其晨夕风露,阶柳庭花,亦未有妨我之襟怀笔墨者.


Though I have little learning or literary talent, what does it matter if I tell a tale in rustic language to leave a record of all those lovely girls. This should divert readers too and help distract them from their cares.

虽我未学,下笔无文,又何妨用假语村言,敷演出一段故事来,亦可使闺阁昭传,复可悦世之目,破人愁闷,不亦宜乎?


Do you know, Worthy Readers, where this book comes from? The answer may sound fantastic, yet carefully considered is of great interest. Let me explain, so that there will be no doubt left in your minds.

列位看官:你道此书从何而来?说起根由虽近荒唐,细按则深有趣味.待在下将此来历注明,方使阅者了然不惑.


When the goddess Nu Wa melted down rocks to repair the sky, at Baseless Cliff in the Great Waste Mountain she made thirty-six thousand five hundred and one blocks of stone, each a hundred and twenty feet high and two hundred and forty feet square.

原来女娲氏炼石补天之时,于大荒山无稽崖练成高经十二丈,方经二十四丈顽石三万六千五百零一块.


She used only thirty-six thousand five hundred of these and threw the remaining block down at the foot of Blue Ridge peak.

娲皇氏只用了三万六千五百块,只单单剩了一块未用,便弃在此山青埂峰下


Strange to relate, this block of stone after tempering had acquired spiritual understanding. Because all its fellow blocks had been chosen to mend the sky and it alone rejected, it lamented day and night in distress and shame.

谁知此石自经煅炼之后,灵性已通,因见众石俱得补天,独自己无材不堪入选,遂自怨自叹,日夜悲号惭愧.


One day as the Stone was brooding over its fate, it saw approaching from the distance a Buddhist monk and Taoist priest, both of striking demeanour and distinguished appearance. They came up to the Stone and sat down to chat.

一日,正当嗟悼之际,俄见一僧一道远远而来,生得骨格不凡,丰神迥异,说说笑笑来至峰下,坐于石边高谈快论.


You look like a precious object, but you still lack real value. I must engrave some characters on you so that people can see at a glance that you′re something special.

形体倒也是个宝物了!还只没有,实在的好处,须得再镌上数字,使人一见便知是奇物方妙.


Then we can take you to some civilized and prosperous realm, to a cultured family of official status, a place where flowers and willows flourish, the home of pleasure and luxury where you can settle down in comfort.

然后携你到那昌明隆盛之邦,诗礼簪缨之族,花柳繁华地,温柔富贵乡去安身乐业


"The Stone was overjoyed.""May I trouble you to enlighten me,"" it said, ""as to what wonderful merits you will bestow on me? And where do you mean to take me?"

"石头听了,喜不能禁,乃问:""不知赐了弟子那几件奇处,又不知携了弟子到何地方?"


"Don′t ask."" The monk smiled. ""You′ll find out all in good time."

"那僧笑道:""你且莫问,日后自然明白的."


With that he tucked the Stone into his sleeve and hurried off with the Taoist. But where they went no one knows.

说着,便袖了这石,同那道人飘然而去,竟不知投奔何方何舍.


After no one knows how many generations or aeons, a Taoist known as Reverend Void, searching for the Way and immortality, came to Great Waste Mountain, Baseless Cliff and the foot of Blue Ridge Peak.

后来,又不知过了几世几劫,因有个空空道人访道求仙,忽从这大荒山无稽崖青埂峰下经过

查询记录 简典

×